News
Turkish Mosaic Museums
by Sezars Consulting on Jun 30, 2020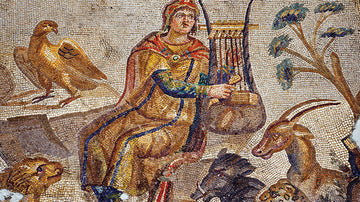 Zeugma Mosaic Museum: Gaziantep Zeugma Mosaic Museum is world's one of the most important museums in terms of both its building complex and its collection. See one of the great mosaic collections of the world.

Hatay Mosaic Museum: Hatay Mosaic Museum houses one of the largest mosaic collections in the world. The symbols of the richness and magnificence days in Antakya and unique mosaics are being displayed here.

Haleplibahce Mosaic Museum: Sanliurfa Haleplibahce Mosaic Museum is completed in 2015, offers visitors a chance to get closer to history. The world's most valuable mosaics are being exhibited here.

Great Palace Mosaic Museum: Mosaics exhibited in the Great Palace Mosaic Museum which have been dated to AD 450-550 are magnificent in terms of both art and wealth of portrayal scenes.

Chora Mosaic Museum: The mosaics and frescoes at the Chora Mosaic Museum are the best examples of the 14th century, last era of the Byzantine painting art.

Misis Mosaic Museum: Adana Misis Mosaic Museum exhibits the most notable mosaics which are on the floor of a 4th century temple in the ancient city of Misis.