News
Haleplibahce Museum Complex
by Sercan Turan on Jul 03, 2020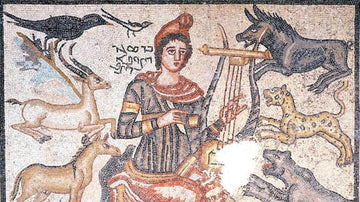 Haleplibahce Mosaic Museum of Sanliurfa is home to the world's most valuable and delicate mosaics. The museum is the largest new museum complex in Turkey. Mosaics featured in the museum are one of the biggest values of this complex.
TURKEY'S BIGGEST MUSEUM COMPLEX
Haleplibahce Mosaic Museum, covers 6000 square meter area, is ultramodern and completely utilitarian in nature being in the form of a massive inverted saucer which covers the entire site with the mosaics having been left in situ and with walkways allowing full viewing of all parts of the complex; around the walls will be placed additional mosaics and temporary exhibits.

The complex is home to mosaics covering an area of 1.500 square meters, expected to be a locomotive of Turkish tourism, especially in the region.
HALEPLIBAHCE MOSAICS
Sanliurfa is the city of mosaics. Just beside the Halil-ur Rahman pool in the center of Sanliurfa lie the remains of the Ancient Greek city of Edessa.

The most important of these are the colorful and skillfully Haleplibahce Mosaics. These are the first examples in the world of mosaics depicting Amazon warrior queens. This image, the technical and artistic elements of the mosaics, and the fact that they were crafted using 4 mm2 stones from the river Euphrates, have made them one of the world's most precious mosaics.

Haleplibahce Mosaics are some of the finest examples of mosaics in the Eastern world. The most fascinating aspect of the Haleplibahce mosaics is the high level product of refinement and taste created from incredibly tiny tesserae or small colored and shaped stones.
ORPHEUS MOSAIC
In December 2012, the Dallas Museum of Art returned to Turkey a fragment of a Roman mosaic known as the Orpheus mosaic. This mosaic exhibits at the Haleplibahce Mosaic Museum.